Become An Automobili Rally Partner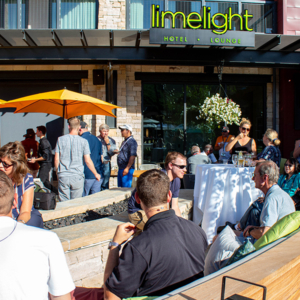 Automobili Rally has been a huge success every year, only getting better and more refined each year! We are working hard planning the specifics for 2023 and we're changing it up a bit! We look forward to another awesome weekend with awesome people.
We will rally from Denver to a mountain destination with many car related events during the weekend.  It's a great time to enjoy with your car friends and family to enjoy the beautiful Colorado scenery.
We have had great feedback from our sponsors in previous years.  This event is a great opportunity to do Direct Relationship Marketing by putting yourself and your brand in front of a large group of car people with a great demographic.  Throughout the weekend there are several opportunities for direct contact to build relationships with the car loving participants of our event.  In addition, you can utilize this event as an internal tool for employee and / or client engagement.
There will be dedicated flyers with sponsor logos distributed throughout the car community here in Denver and in the mountain destination to  prominent businesses.  A description of your business will be highlighted on the event website.  We will promote your company on social media and our website, posting information about your products or services. You will also have the opportunity to speak in front of all participants!
Thank You For Your Partnership Interest
Let us know your interest in the event and we will get back to you!
NOT JUST A SUNDAY DRIVE…MEMORIES TO LAST A LIFETIME!